"
The ongoing pretrial of Pfc. Bradley Manning has revealed a shocking lack of security procedures in the soldier's former intelligence unit which was once stationed in Iraq.
According to testimony obtained by
The Guardian
, soldiers were permitted to store movies on supposedly "secure" computer databases and listen to commercial CDs where "secure" computers were in operation.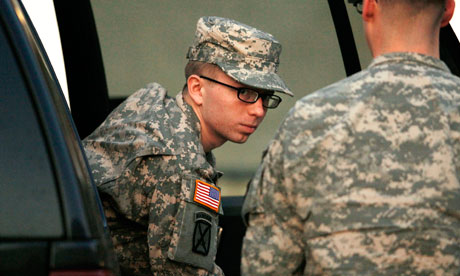 In addition, discs were left "strewn about," as the military failed to implement an effective system to prevent the removal of classified data from the building. 


Manning stands accused of illegally downloading
thousands of classified and sensitive documents that eventually ended up on the whistle-blowing WikiLeaks website, which published 251,287 cables. 


Security expert David Shaver
recently testified
that 10,000 additional files weren't posted due to a corrupt file which was ultimately recovered by forensic tools. 

Although the USB ports were blocked on Army PCs as per standard operating procedure (SOP), Manning managed to install a CD copying program and subsequently burned the files to a disc labeled Lady Gaga. 

"
- more at
TGDAILY.com